(this is the text of last year's invite)
We will start together with a 4 days kick-off workshop 1-4 July, in which we will help you to approach your travels intentionally as a personal quest – an outer and an inner journey at the same time. Also of course you will meet your fellow pioneers and we will help you gain a broader understanding of The Journey Network. The preparation workshop is hosted in collaboration with Holger Heiten, a very experienced quest guide. It will take place at the Eschwege Institute, in Germany.
Then you will go off on your journey. We imagine each of you will follow his/her own route through Europe during July and August. If you like, we can offer you ideas and introductions to  interesting places to go and people to meet on your travels connected to your personal interests. On the road, you will test our Journey Toolkit with tools to help you deepen into your own journey (e.g. a small g
uidebook and an interactive diary) and fun ways to engage with people you meet on your journeys (for example ways to start meaningful conversations and hold storytelling circles with other travelers). Next to your 'normal' travel activities we will also ask you to keep an eye out for other travelers, hosts and programs who share our interest in intentional travels and for places that could be a destination for future journeyers of our community. During your time on the road there will be 3-4 times that we check in together via skype, both for updates and for personal coaching regarding your own journey.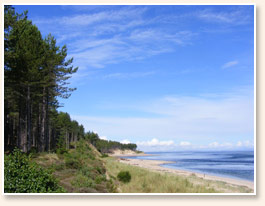 We will end with a return workshop to look at our personal stories of what this journey has brought us and to share our findings. This return workshop will be held 17-19 August near Berlin – exact location to be confirmed.